Efficiency for mechanical engineering




NORD DRIVESYSTEMS will be presenting its solutions for increasing energy efficiency of drive systems in mechanical engineering at the FMB supplier trade fair from 12 to 14 October in Bad Salzuflen. The highlight of the stand will be the IE5+ synchronous motor with maximal efficiency class.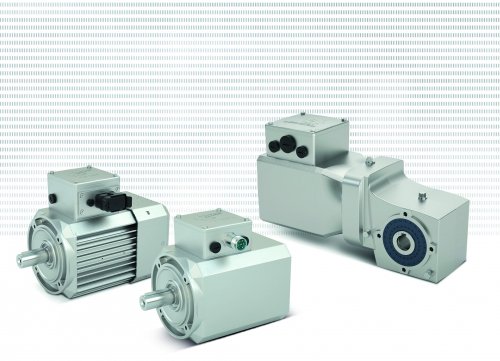 01-NORD-IE5plus-synchronous-motor.jpg: Efficiency at a new level: NORD's IE5+ motor generation Image: NORD DRIVESYSTEMS

With the IE5+ synchronous motor, NORD is setting new energy efficiency standards. Thanks to permanent magnet synchronous motor technology (PMSM), it achieves an efficiency of up to 95 percent – and this is relatively constant over a wide speed and torque range. Accordingly, the IE5+ also provides an optimal energy consumption performance in partial load and partial speed ranges and even tops the highest defined energy efficiency class IE5.
One of the highest efficiencies in this power class
The IE5+ synchronous motor is also part of the patented DuoDrive geared motor, where it has been integrated into a single-stage helical gear unit. Calculated via the system, the geared motor achieves up to 92 percent, one of the highest efficiencies on the market in this power class. "The fewer interfaces, the higher the system efficiency", Jörg Niermann, Head of Marketing at NORD DRIVESYSTEMS, explains. Integration into the gear unit housing also reduces the installation space and makes several wear-prone parts obsolete, reducing the maintenance effort at the same time.
Drive electronics from NORD can also be perfectly adapted to the requirements of mechanical engineering. Both the NORDAC PRO control cabinet inverter and the decentralised NORDAC ON/ON+ inverter have an integrated multi-protocol Ethernet interface and a powerful PLC for functions close to the drive. It can process data from connected sensors and actuators, autonomously initiate control sequences and communicate drive and application data to the control centre. Both product families meet the requirements of the IE2 efficiency class.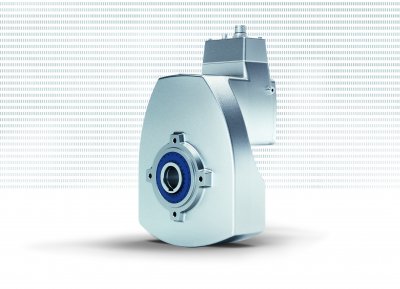 02-NORD-DuoDrive.jpg: By integrating the motor and gear unit in one housing, the DuoDrive is very lightweight and compact, coupled with very high power density Image: NORD DRIVESYSTEMS
Realising savings potential
"Energy efficiency is one of the central standards in our product development", Niermann emphasises. Electric drives account for a good portion of industrial electricity consumption – which is why there is also a great deal of hidden potential for savings. "We help our customers to realise this potential", Jörg Niermann highlights.
YouTube: https://www.youtube.com/user/NORDDRIVESYSTEMS
About NORD DRIVESYSTEMS
With approx. 4,700 employees today, NORD DRIVESYSTEMS has developed, produced and sold drive technology since 1965, and is one of the leading global full-service providers in the industry. In addition to standard drives, NORD delivers application-specific concepts and solutions for special requirements such as energy-saving drives or explosion-protected systems. In the 2021 financial year, annual sales amounted to 870 million Euros. NORD has 48 subsidiaries in 36 countries and further sales partners in more than 50 countries. They provide technical support, local stocks, assembly centres and customer service. NORD develops and produces a wide range of drive solutions for more than 100 industries, gear units for torques from 10 Nm up to over 282 kNm, supplies electric motors in the power range of 0.12 kW to 1,000 kW, and supplies the required power electronics with frequency inverters of up to 160 kW. Inverter solutions are available for conventional control cabinet installations as well as for decentralised, fully integrated drive units.
www.nord.com
NORD DRIVESYSTEMS Private Limited
282/2 & 283/2,Plot No.15,Village Mann, Taluka Mulshi, Adj.Hinjewadi MIDC Phase II, Pune 411057 Maharashtra INDIA
Dhamankar Snehal
Phone : +91 20 39801- 217
Fax : +91 20 39801- 416
Snehal.Dhamankar@nord.com
Getriebebau NORD GmbH & Co. KG
Getriebebau-Nord-Straße 1, 22941 Bargteheide/Hamburg, Germany
Niermann Jörg
Phone : +49 45 32 / 2 89 -0
Fax : +49 45 32 / 2 89 -22 53
Joerg.Niermann@nord.com