Test. Measure. Innovate – Rohde & Schwarz showcases unique mobile test solutions at MWC Barcelona 2023

Rohde & Schwarz brings exceptional insight in wireless communications testing and a deep understanding of the entire mobile ecosystem to life at the Mobile World Congress 2023 in Barcelona. Under the motto "Test. Measure. Innovate." the company will present its exciting and innovative portfolio of mobile and wireless communications testing solutions.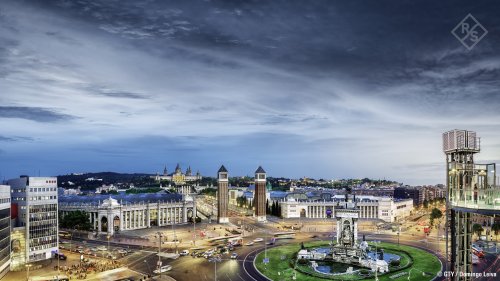 Caption: Rohde & Schwarz showcasing once again its test solutions in Barcelona for MWC2023.

The mobile industry is meeting in Barcelona at Mobile World Congress from February 27 to March 2, 2023. At the Fira Gran Via in hall 5, booth 5A80, Rohde & Schwarz will showcase a wide variety of leading test innovations, covering three main themes: test solutions to accelerate 5G, private network performance and quality, and automotive connectivity.

Test solutions to accelerate 5G
5G services have become mainstream in the early-adopting countries, however, the full potential of the new technology will unfold with high performance 5G stand-alone deployments, private and industrial networks, and new devices supporting Release 17 reduced capability (RedCap NR) or non-terrestrial networks (NTN) enabling completely new use cases. In this context, the 5G ecosystem has to master an even broader range of challenges, from enabling devices to aggregate and sustain large numbers of band combinations efficiently to low power consumption and highly sensitive transceivers that can receive and send signals from and to space. Rohde & Schwarz has multiple state-of-the-art test solutions exhibited at MWC2023 that address these challenges. They range from R&D to manufacturing of devices and infrastructure equipment – and cover all the necessary stages for a network operator.

Visitors can experience multiple demonstrations based on various use case tailored hardware configurations for the R&S CMX500 one-box signaling tester, the test platform from Rohde & Schwarz for the entire value chain of 4G/5G device testing:
- User experience end-to-end test of 5G based virtual and extended reality applications (VR/XR)
- 5G VoNR audio quality POLQA® measurements integrated into the test platform
- LTE/NR cellular device carrier aggregation band combination testing up to 10CC (FR1/FR2) out of a single box tester
- 5G RedCap device testing, from R&D to conformance
- 5G FR2 RF conformance testing under extreme temperature conditions over-the-air in combination with the R&S ATS1800C CATR based mmWave test chamber and a novel temperature bubble setup.

In infrastructure equipment, Rohde & Schwarz will showcase the newly launched R&S PVT360A performance vector tester. Combining signal generation and analysis in one instrument, it is the ideal solution for non-signaling testing of 5G FR1 small cells, base stations and for RF component characterization and production.

As 5G networks roll out, mobile network operators are focusing on network quality of service and quality of experience (QoS/QoE). Rohde & Schwarz will exhibit its next generation benchmarking solution to significantly reduce complexity and costs for network benchmarking campaigns while enabling NWOs to gain more value out of their collected data. Last but not least, Rohde & Schwarz will have a full end-to-end live streaming demonstration in collaboration with Qualcomm Technologies showcasing the delivery of content to smartphone devices via advanced live Broadcast/Multicast capabilities over 5G.

Wireless devices always have relied on non-cellular technologies. The next generation of WLAN, Wi-Fi 7, is becoming more powerful, efficient, yet also more complex. To address the testing needs, Rohde & Schwarz will present at MWC2023 a Wi-Fi 7 test setup with the R&S CMP180 and a Wi-Fi 7 device supporting IEEE 802.11be-compliant operation including 4x4 MIMO. Applied MIMO and MLO schemes of Wi-Fi 7 demand high performance and scalable test solutions like the new R&S CMP180, which comes equipped with two analyzers, two generators and two times eight RF ports in a single box, plus the possibility to scale up by stacking several testers in a R&S CMPflexx setup.

Looking beyond 5G, Rohde & Schwarz will also exhibit a number of concise solutions in Barcelona that are already enabling 6G research from the D band to Terahertz, such as the new R&S FE170ST/SR D band frontend extensions. The different test setups cover trends in 6G technology, such as articifial intelligence and machine learning (AI/ML) or joint communications and sensing (JCAS).

Ensuring private network performance and quality
5G private networks enable new and innovative applications for many industries, while providing critical features for performance, high reliability, low latency and security. Rohde & Schwarz has specialized test solutions that prepare, deploy, and operate private networks to meet quality of service and quality of experience (QoS/QoE) specifications for human and machine end-users. An eye-catching drone prototype display with embedded Qualipoc capabilities shows how enterprises will be able to use unmanned aerial vehicles (UAVs) for site inspections to collect performance data about their private networks even in Beyond-line-of-sight (BLOS) scenarios.

Other Rohde & Schwarz solutions feature a configurable interactivity test, verifying whether a private network is ready for a specific application within verticals such as Industry 4.0 in smart factories or critical infrastructure. By emulating network load and traffic patterns, users can determine realistic network latency and loss results for the selected private network application and verify the network's ability to support demanding use cases. MWC visitors can learn about these and other mobile network testing solutions at the Rohde & Schwarz booth.

Test solutions for reliable automotive connectivity
The growing crossover from the mobile to the automotive industry can be seen in cellular technologies used in vehicles to enable autonomous driving. Rohde & Schwarz is leveraging its vast experience and expertise in wireless technologies to provide the automotive industry with solutions for smart mobility applications in the form of test and measurement systems for the complete automotive connectivity ecosystem. All relevant wireless standards are covered, from ultra-wideband (UWB) to C-V2X, GNSS and 5G. Manufacturers of ADAS chipsets, modules and systems at the RF, protocol and application levels can come to the Rohde & Schwarz booth to learn about the right test solutions for their development and production.

Rohde & Schwarz will showcase its comprehensive portfolio of test and measurement solutions for the mobile industry at the Mobile World Congress 2023 at the Fira Gran Via in Barcelona in hall 5, booth 5A80. Rohde & Schwarz experts will also take part in the event's conference program. For further information, visit: www.rohde-schwarz.com/mwc
R&S® is a registered trademark of Rohde & Schwarz GmbH & Co. KG.
All press releases, including photos for downloading, are available on the internet at www.press.rohde-schwarz.com.
Rohde & Schwarz
The Rohde & Schwarz technology group is among the trailblazers when it comes to paving the way for a safer and connected world with its leading solutions in test & measurement, technology systems, and networks & cybersecurity. Founded more than 85 years ago, the group is a reliable partner for industry and government customers around the globe. On June 30, 2021, Rohde & Schwarz had around 13,000 employees worldwide. The independent group achieved a net revenue of EUR 2.34 billion in the 2020/2021 fiscal year (July to June). The company is headquartered in Munich, Germany.
R&S® is a registered trademark of Rohde & Schwarz GmbH & Co. KG.

Rohde & Schwarz India Pvt. Ltd.
A-27, Mohan Co-Operative Industrial Estate, Mathura Road, New Delhi - 110044
Nambiar Anitha
Phone : +91-11-42535400
Anitha.Nambiar@rohde-schwarz.com