New motor adapters with optimal technical features
Higher speed limits, longer bearing service life and maximum flexibility in drive design: The new motor adapters from NORD provide users with numerous commercial and logistical advantages.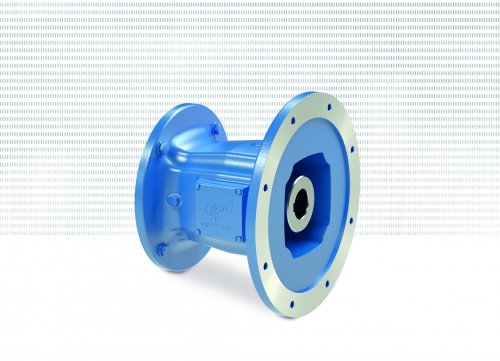 The new NEMA motor adapters from NORD provide users with a variety of commercial and logistical advantages

The optimised motor adapter series doesn't only convince with its increased modularity which gives designers more freedom designing the drive chain. A further advantage is the significant increase in input speed and bearing service life.

In addition, the new motor adapters feature significantly reduced heat generation and minimal diversity of parts. A fail-safe coupling and an inspection cover are standard, components such as back stops or sensors can easily be retrofitted.
About NORD DRIVESYSTEMS

With more than 4,000 employees, NORD DRIVESYSTEMS has developed, produced and sold drive technology for over 50 years, and is one of the leading global full-service providers in the industry. In addition to standard drives, NORD delivers application-specific concepts and solutions for special requirements such as energy-saving drives or explosion-protected systems. In the 2018 financial year, annual sales amounted to € 700 million NORD now has subsidiaries and sales partners in 98 countries worldwide. The extensive sales and service network guarantees optimal availability, enabling short delivery times and customer-oriented service. NORD produces a very diverse range of drives for torques from 10 Nm up to over 250 kNm, supplies electric motors in the power range of 0.12 kW to 1,000 kW, and supplies the required power electronics with frequency inverters of up to 160 kW. Inverter solutions are available for conventional control cabinet installations as well as for decentralised, fully-integrated drive units.